A story full of stories:
Our corporate development
Our historical development of Wick Machinery GmbH.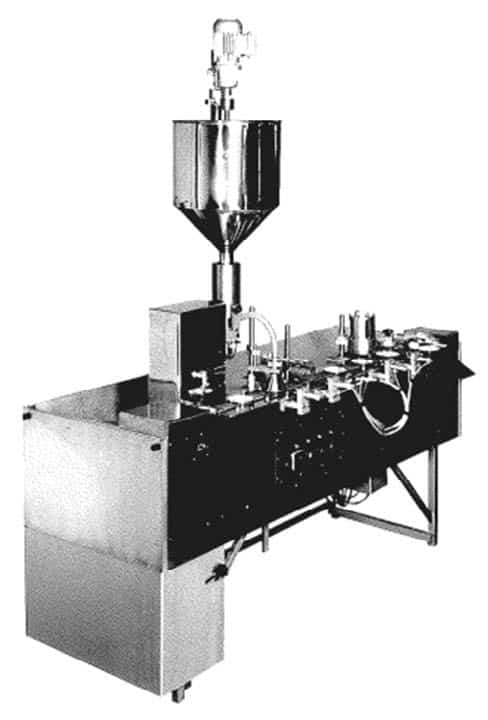 Josef Wick opens a mechanical workshop in Vienna with five co-partners and lays the foundation stone for the company.
Suitable from the age of 2
When Josef Wick built the first fully automatic filling and capping machine in the same year as the company's founding for cream cans, he had his son Andreas, who was only two years old at the time, test the first prototype. And because Andreas understood the handling right away, Josef Wick promptly said, "Look how user-friendly our systems are!" Perhaps you could already recognize the later managing director from Andreas' shining eyes …
Relocation to the larger location in Vienna's 10th district.
Brainstorming "Viennese Art"
In the early years, the "WICKinger", as they were called by the operator of the Wiener Gasthaus Zur Teufelsmühle, went to lunch there every day. And because the WICKingers liked it so much, countless business ideas arose there – on the back of napkins.
After difficult eighties, an application for insolvency has to be filed. Andreas Wick ventures a new start with a small group of loyal employees.
The timeless source of our success
The history of Wick would be nothing without the unbeatable motivation, commitment and loyalty of all employees. It is noteworthy that many of the professionals decide to stay with the company until they retire and are happy to accept invitations to company parties afterwards.
Schaefer, the renowned US manufacturer of filling machines for pharmaceutical capsules, has acquired a 10% stake in the company, which will henceforth operate under the name of Wick and Schaefer, due to the great success of Wick in this sector.
The production of the first Wick filling machine for flexible infusion bags, which quickly becomes a great success.
The best Guinness in England
When in-line fillers for bottles and canisters received a new, intuitive user interface and an even more flexible servo drive in 2004 and were delivered by a Wick project manager to a customer in Scunthorpe, England, this employee not only spoke proudly of the machine on his return, but also from now on raved about the unsurpassable taste of Scunthorpe Guinness at every company party.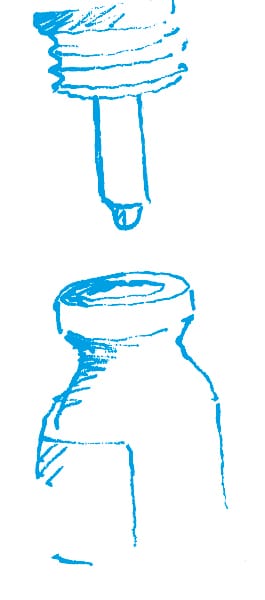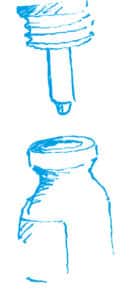 Wick-Machinery, together with TÜV, develops the first Atex-compatible servo filler for the chemical industry, which from then on has proven to be internationally successful.
Due to the need for more production space, the location on Laaer-Berg-Straße will be closed and production will be split between the two current locations.
With the development of the "Minican Universal", a combination filling and closing machine for liquids, pastes and granulates, Wick-Machinery not only wins an award in the field of innovation, but also brings to life a hobbyhorse of the company that will be more in demand than ever in 2021.
The Himberg Water Battle
In 2010, Wick launched a new generation of filling machines for syringes, which were put into operation at a London customer in the same year. But the syringes had to be tested before delivery. And because the internal test runs took place in midsummer, real water fights were held in the garden behind the workshop with the previously filled syringes. It was worth it, because not only did everyone get wet, but customers in England were extremely satisfied a few weeks later.
Entry into the flexible handling technology of non-stable bottles and cartridges.
With the repurchase of Schaefer's shares, the Wick family regained 100% ownership of the company.
Wick-Machinery becomes a pioneer in the area of M2M communication.
As part of an international R&D project, a self-contained compounding, mixing and filling system is being developed under the auspices of Wick-Machinery, which has been operated under the name PROCOMBO since 2017.
Like father, like son, like granddaughter!
When Carolina Wick joined the company in 2016, she had one wish: to start at the grassroots level in order to get to know and understand all processes in Wick production right from the start. Since then, Carolina has not only completed technical and commercial training, but has also established itself as a driving force of the third generation, especially in the areas of communication and work methodology.
Wick-Machinery is developing a new generation of syringe fillers that enable rapid conversion between different cannulas from different manufacturers.
As part of an R&D project, Wick-Machinery is developing an aseptic formulation and filling system for single-batch pre-filled syringes in collaboration with research partners.
Wick-Machinery is setting up a test bench with a simulation facility at the Oberlaa location in order to determine and document the closing, tightness and opening behavior of various packaging materials under different environmental conditions.
With "format change at the push of a button", format-free filling and closing machines are developed for different packaging materials, shapes and geometries.
With "Flexo-Robot" a flexible, adaptive feeding and handling system for packaging materials and closures is to be developed.